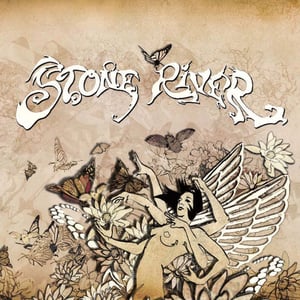 $

15.00
Stone River's debut LP, containing 9 original songs and featuring the single "Southern Feeling"
"Southern Feeling" reached # 24 on the German Rock charts and #17 on Belgium's Radio QUARTZ, charting in the top 20 with acts like Muse, Pearl Jam and John Fogerty. Valley of the Butterflies received excellent reviews in major publications such as Aardschok, Melodie & Rhythmus, and Rocks.
"...what they do on their debut is high quality and is recommended for fans of The Parlor Mob, The Answer, Gov´t Mule, The Checks. Such Classic Rock Sounds are seldom heard these days. Beautiful and organic 70s retro music from the earthy valley of the butterflies…"
- Metalworld
"...those who like the Crowes, listen to Led Zeppelin or prefer Hard Rock with a touch of Blues can buy this record without pre-listening...buy it!!!"
- Rock City News
"...classic Rock songs...To sum up: strolls on the path of old Rock Giants"
- Melodie & Rhythmus